Circuit Media Recognized on 2019 Top 100 Woman-Owned Companies List
For the fourth consecutive year, Circuit Media has been ranked among the Top 100 Woman-Owned Companies throughout Colorado by ColoradoBiz Magazine.
Jordyn Lang and Ali Manor attended the list-unveiling event on June 20th where they celebrated and connected with other leading company team members. Circuit Media strives to support and elevate women and is pleased to see those values and hard work honored by our peers.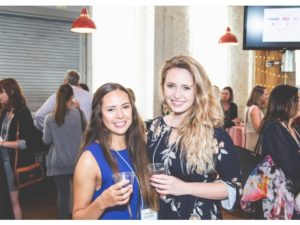 We are proud to rank among the state's leading companies in revenue and women's leadership and are looking forward to continued growth and achievement in the coming year!