NAICS CODES: 541511, 541430, 611420
BLM ID Fire Dispatch Site Redesign
CLIENT
The Idaho Bureau of Land Management
DELIVERABLES
Redesigned ID Fire Information website
Training guide
Recorded Zoom training session
SERVICES
Graphic Design
Web Design and Development

Circuit Media completed a full website redesign for BLM Idaho Fire Dispatch in time for their end of year recruitment push. This redesign resulted in a final website that addressed all of BLM's needs while being professional, modern, and visually appealing. BLM Idaho Fire Dispatch relies on its website to expand the Idaho Fire program's reach and serve as a source for information, prevention messaging, resources, careers, and calls to action. BLM Idaho Fire Dispatch requires a website that can keep up with an increased demand for access to information, as well as a clean, engaging user experience. Circuit Media guided the BLM through our comprehensive website design process using BLM Idaho Fire Dispatch's preferred platform: WordPress with Elementor plugins.
Specifically, the final website was:
User-friendly across all devices;
Cohesively and thoughtfully designed for longevity;
Accessible and 508 compliant;
A clear and reliable source of information for the BLM Fire Management community;
Capable of in-house updates and additions for frequent information updates;
Easily navigable for visitors to quickly find pertinent information.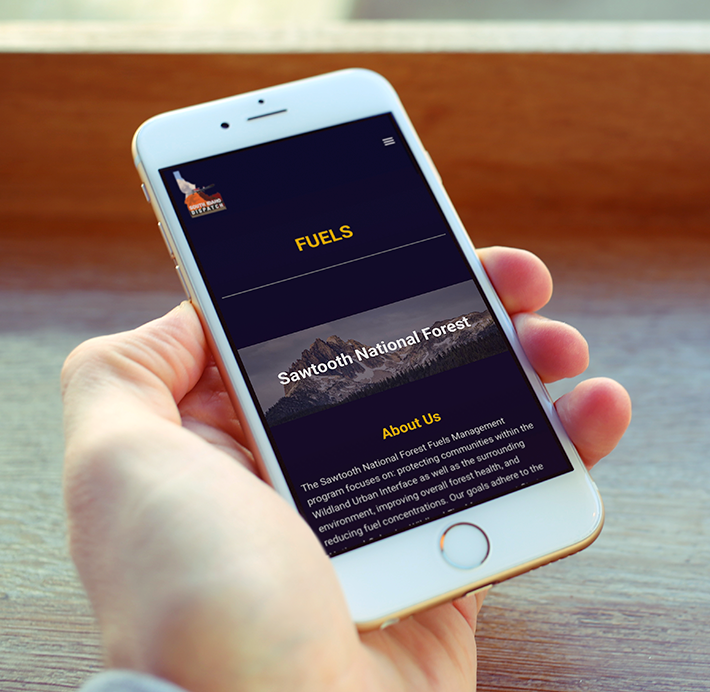 Along with the website redesign, Circuit Media developed an easy-to-use training guide to walk users step-by-step through any back-end functionality to share knowledge with BLM staff based on customized web update needs.The Circuit Media team also facilitated a live training for selected BLM staff to work through the back-end of the site and to answer any outstanding questions staff may have before their busy season.
CLICK HERE to view the Idaho Fire Dispatch Site.