NAICS CODES: 516210, 541830, 813319, 541613, 541810, 541890
Digital Campaign to Reduce Teen Vaping
CLIENT
Boulder County Public Health (BCPH)
DELIVERABLES
Social Media Graphics
Advertisements
Videos
SERVICES
Graphic Design
Branding
Copywriting/Editing
Videography
Photography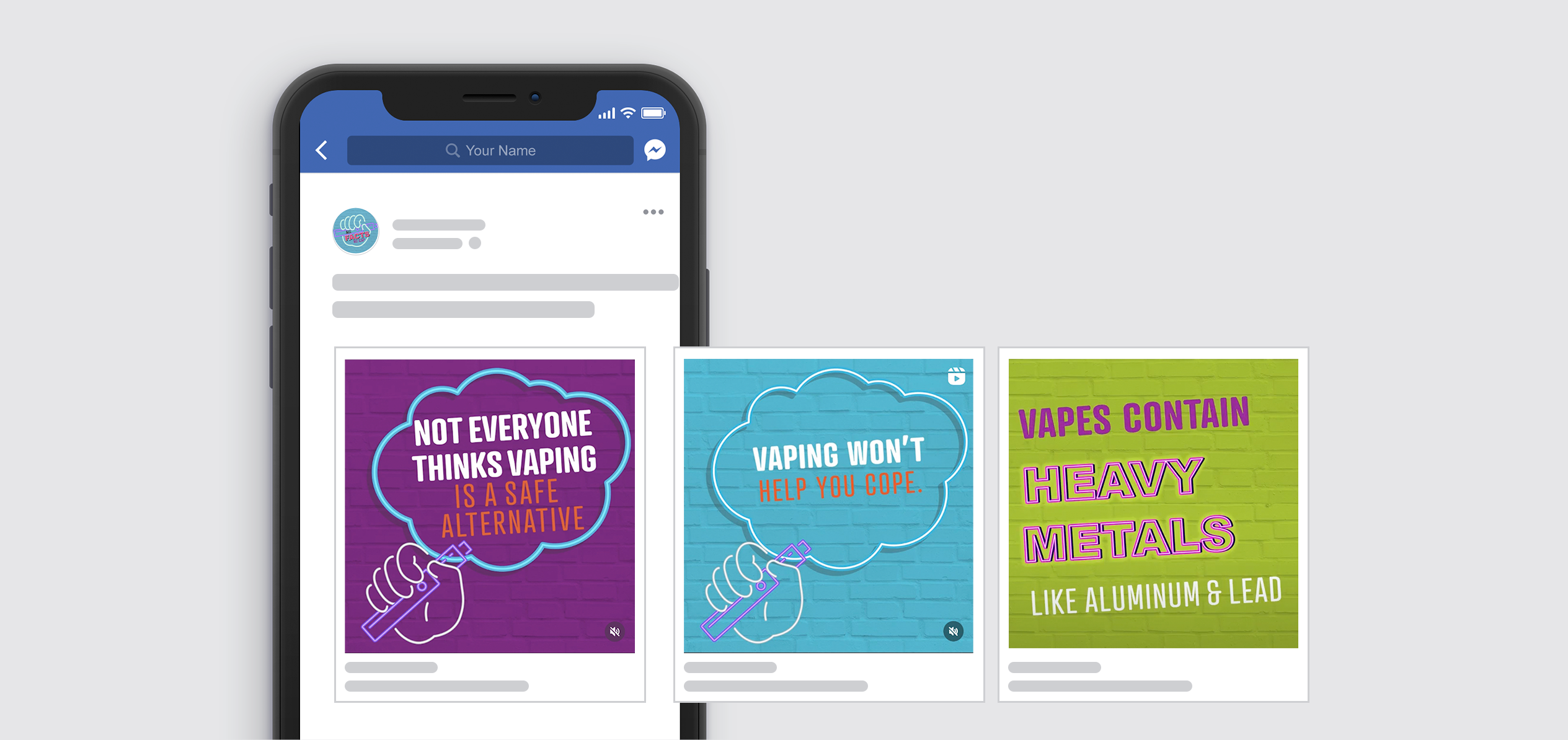 Project Description
This contract was for the management of a digital campaign to reduce teen vaping in Boulder County, CO. Circuit Media took prepared collateral from Boulder County Public Health (BCPH) and managed advertisements on three social media platforms: TikTok, Instagram, and Snapchat. Using metrics and data from the above-mentioned social media platforms, Circuit Media continually monitored, maintained, and optimized the campaign. Advertisements were optimized to target Boulder, CO, youth ages 12-21. Based on 2020 U.S. Census data, the approximate population of Boulder County that falls in the target age group is around 50,000.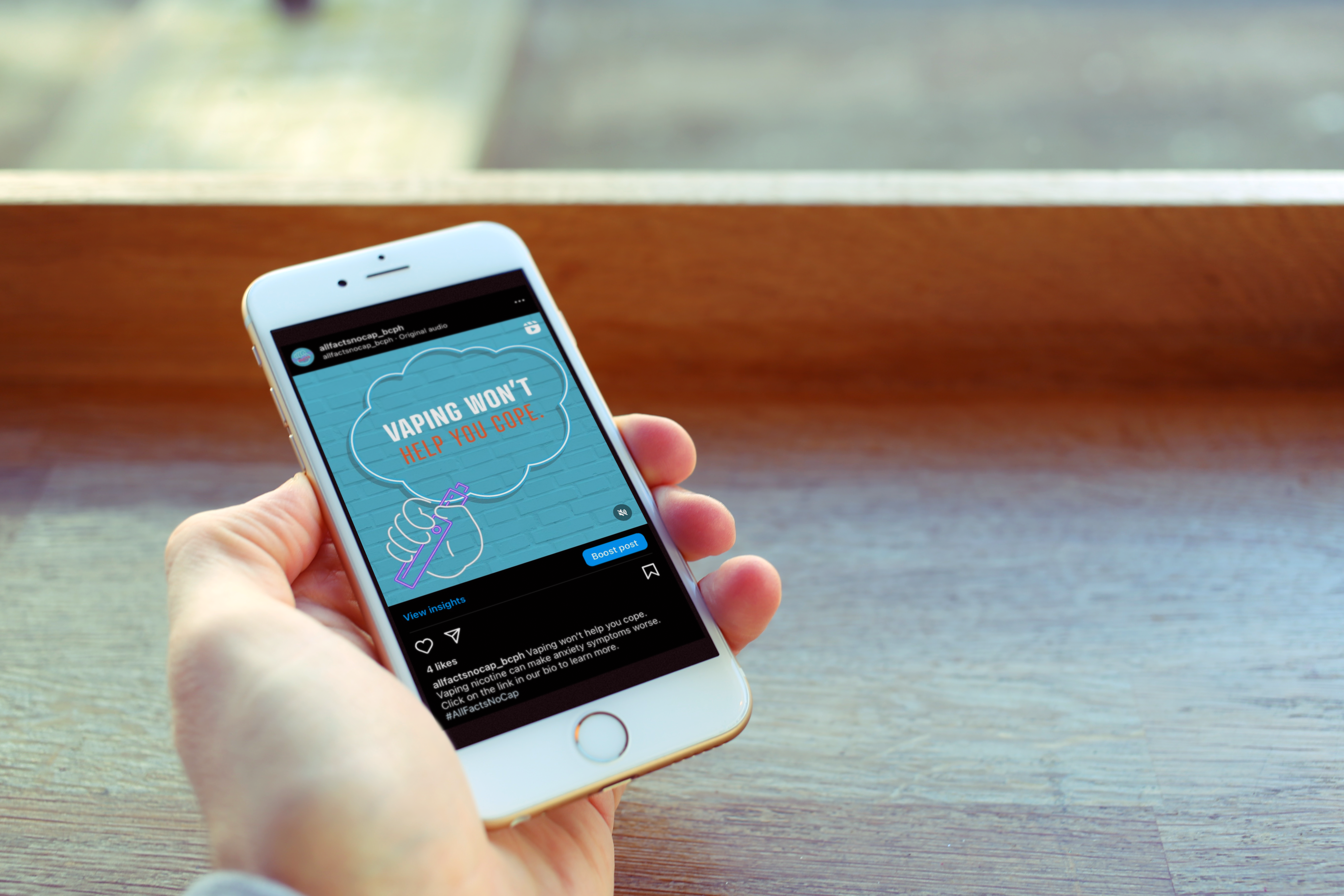 Circuit Media provided general campaign statistics on a weekly basis to Boulder County Public Health. These statistics included data specific to each social media outlet as well as an overview of the most popular ad, most popular day of the week for each ad, impressions, and clicks (or "Swipe Ups" on SnapChat) as benchmarks for the campaign as it progressed. On a bi-weekly basis, Circuit Media prepared campaign optimization recommendations which included analyzing data trends in Key Performance Indicators (KPIs) such as day of the week, time of day, age group, gender, click-through rate (CTR), ad performance comparisons, and more.
Circuit Media met BCPH's goals for this project and stayed within budget, scope, and schedule throughout the project. We maintained consistent communication with the client, anticipated risks and brought them up with the client in advance with potential solutions offered.
Based on industry standards and with a good call to action present within the ads, a good Click-Through Rate (CTR) for these social media platforms is 0.35%. Circuit Media met and exceeded this average CTR with proper optimization. The following Click-Through RatesCTRs were the final outcomes of the campaign, including budget-shifting, age retargeting, and ad pauses due to optimization efforts across all platforms:
TikTok: .694%
SnapChat: 1.08%
Instagram: 0.11%
Overall Impressions: 2,137,973